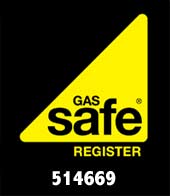 Request a callback
New boiler supplied & fitted from only £1200
Boiler Guide
The main consideration when choosing the most suitable boiler and system for your home will be the number of bathrooms, hot water outlets and the number of occupants.
If for example you have two bathrooms which are likely to be used simultaneously then a system boiler and hot water storage tank will provide a better flow rate and hot water performance for you and your family.
If on the other hand you have two bathrooms but only one is likely to be used at any one time then a combi boiler with a higher hot water flow rate could be an option. If you have just the one bathroom then the combi boiler will almost certainly be the best and most cost effective boiler for you.
Deliberation:
Your best boiler option is...
2 or more bathrooms...
conventional or system boiler
Low mains water pressure...
conventional or system boiler
Need for instant & constant hot water...
combination boiler
Flat, maisonette, apartment...
combination boiler
Loft conversion or cupboard space...
combination boiler
Low head of water...
conventional or system boiler
Here are some of the boiler manufacturers that we recommend: