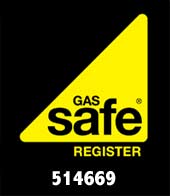 Request a callback
New boiler supplied & fitted from only £1200
"..very professional and happy with the service, given prices very reasonable.."
Mr Kendall - Byfletts, Basildon, Essex
Boiler Installations
After receiving an initial inquiry from a customer the procedure is as follows:
We will arrange an appointment at a time to suit both parties to carry out a site survey.
We will provide you with a comprehensive written quote within 48 hours.
We will endeavour to answer all your questions and queries.
We will do our best to accommodate your needs and date requirements.
Combination Boiler like for like replacement:
This procedure will usually require one full day to complete.
Upon arrival at the customers dwelling dust sheets are placed around the areas where the work is to be carried out and the gas supply is tested for tightness and isolated.
The next step is to isolate the electric supply to the boiler and then the boiler is drained down and removed.
This is followed by a chemical power-flush in order to remove all the dirt and debris from the heating system.
Once the system is clean then the new boiler can be installed and plumbed into the existing pipe work.

Once all the pipe work is complete and the new controls have been fitted the boiler can be flushed, filled, heat tested and commissioned.
The next step is to fill out the benchmark log book supplied by the manufacturer, the warranty card and Gas Safe Certificate.
The boiler and it's controls are now explained to the customer and the old boiler and any other rubbish is removed from site and disposed of. The areas of work are now cleaned and all dust sheets removed.
The boiler is now registered with Gas Safe and local building control and the warranty certificate is sent by the manufacture to the customers address.
Conventional Boiler To Combination Boiler Upgrade:

This procedure will usually require two days to complete. The main procedure is as before with the only difference being the removal of the tanks and cisterns were possible and some reconfiguring of the pipe works in the loft and airing cupboard. Usually the Gas supply to the new boiler will require upgrading to 22mm copper in order to comply with the manufacturers instructions.
The customer will be left with a printed invoice and a copy of the Gas Safe Certificate.